Be prepared to make a batch of homemade laundry detergent yourself from the ingredients below.

4 cups hot tap water
1 Fels-Naptha soap bar (can be purchased online at amazon.com and a number of online soapmaking suppliers)
1 cup washing soda
1/2 cup Borax
essential oil if desired for fragrance
Grate the soap and add to a saucepan with the water. Stir continually over med-low heat until soap is completely dissolved.
Fill a clean 5 gallon bucket half full with hot tap water and add the soap, soda, and Borax. Stir until all the powder has dissolved. Then fill the bucket to the top with more hot tap water.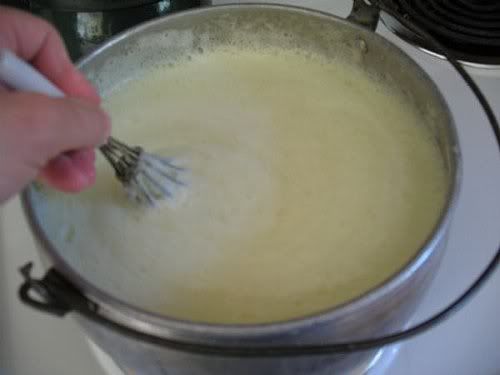 Stir, cover, and let sit overnight to thicken.
The next day you should have a mixture that looks a lot like egg drop soup. Then you can add 5-7 drops of essential oil per gallon of soap and stir well.
Take a clean, used laundry soap container and fill it 2/3 full with your soap mixture. Be sure to always stir your soap before adding it to your dispensing container. Then fill the container the rest of the way with water. Shake the container before each use as soap will separate.
Top load machines use about 1 cup per load.
Front load machines use 1/2-3/4 cup per load depending on the size of the machine. My machine holds about three large top loads full of clothes so I use a little more than a cup per load. Most front loaders are not that large, however. This detergent is very low sudsing so I have had no problem using it in place of HE detergent and our clothes have come out just as clean and we save approximately $40.00 per month on laundry soap since the entire batch costs less than $3.00 to make and lasts for months.